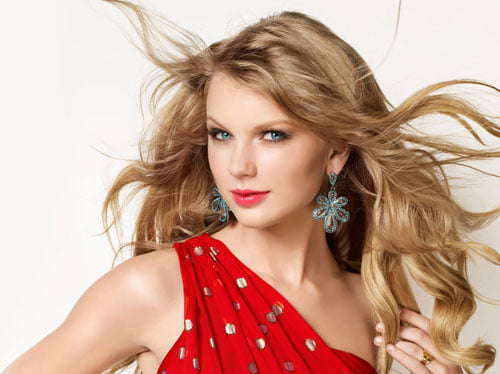 Taylor Swift: Perfume is chic
Taylor Swift's new fragrance makes anything look 'classic and chic'.
The singer is launching her third scent, Taylor by Taylor Swift, in the US this June.
Taylor hopes this perfume, which is a mix of fruits, florals and woody notes, will allow fans to channel her style wherever they go.
'I hope that wearing this fragrance makes fans feel that any look can be classic and chic,' Taylor told People. '[It's] a mix of a lot of things: it's sweet, it's sophisticated, it draws you in. It's really my way of translating classic, yet modern, into a perfume.'
Taylor's latest venture into the beauty industry follows the success of her Wonderstruck and Wonderstruck Enchanted offerings.
Each of her fragrances has reflected a time in her life, with the new number being notably more grown up.
'My first two fragrances were more about fairytales,' she continued, 'but this fragrance is more about my own style, so I wanted the name to be more personal.'
The busy pop princess has been promoting her partnership with Keds footwear as well as performing on tour. Style is something Taylor considers important, which shows in the fragrance bottle's design. It features a ring of pearls as a nod to her favourite jewellery.
'[My style is] retro with a modern flair,' Taylor smiled.
'Pearls are the one fashion accessory that never seems to go out of style. I keep a strand in my purse, and throw them on whenever I need to dress up my outfit.'