The Animated Movie Guide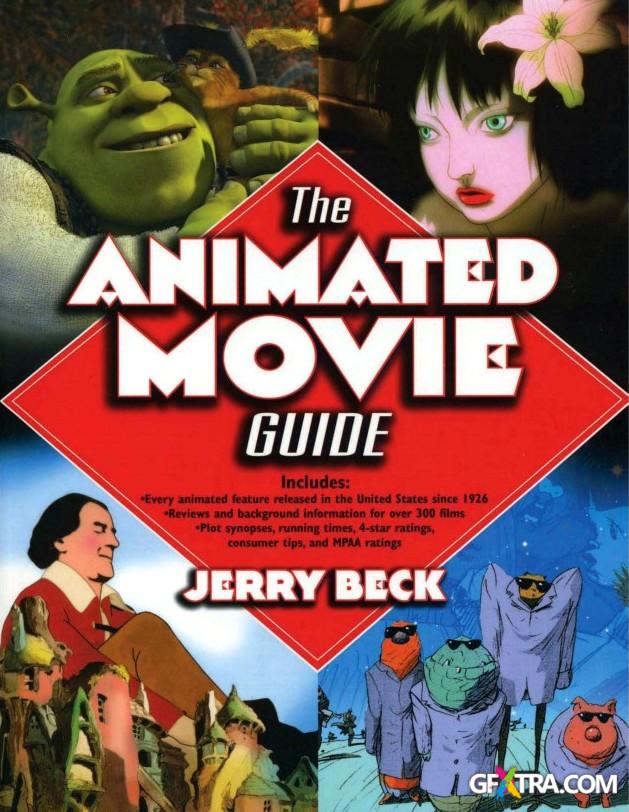 The Animated Movie Guide Chicago Review Press | Jerry Beck | 2005 | HQ PDF | ISBN: 1556525915 | 383 pages | 100 Mb
"The Animated Movie Guide" Going beyond the box-office hits of Disney and Dreamworks, this guide to  every animated movie ever released in the United States covers more  than 300 films over the course of nearly 80 years of film history.
Well-known films such as Finding Nemo and Shrek are profiled and  hundreds of other films, many of them rarely discussed, are analyzed,  compared, and catalogued. The origin of the genre and what it takes to  make a great animated feature are discussed, and the influence of  Japanese animation, computer graphics, and stop-motion puppet techniques  are brought into perspective. Every film analysis includes reviews,  four-star ratings, background information, plot synopses, accurate  running times, consumer tips, and MPAA ratings. Brief guides to  made-for-TV movies, direct-to-video releases, foreign films that were  never theatrically released in the U.S., and live-action films with  significant animation round out the volume.
That Walt Disney did not invent cartoons is deftly demonstrated in this attractive and comprehensive guide to more than 300 animated films that have been theatrically released in the U.S. Author Beck is one of the creators of Animation magazine, has written articles and books on his subject, has taught at UCLA and NYU, is a consultant for Cartoon Network, and has served as vice president for animation for Nickelodeon Movies. He maintains two Web sites: http://www.cartoonresearch.com, and, to keep this guide up-to-date, http://www.-animatedmovieguide.com, which is made of very brief entries.The descriptions for the films include release date, credits, plot synopsis, commentary, and a star rating system–from zero stars for films that are "Pure Torture" to four for a masterpiece. Entries place each film into both artistic and historical context. Beck's comment sections are interesting, and his editorializing is amusing and insightful. He describes films from all of the major and relatively unknown studios, running the gamut from the most vapid of children's fare (My Little Pony) to the adult features of the swinging 1970s, such as Ralph Bakshi's X-rated Fritz the Cat. Japanese anime is one of the most popular forms of animation for children and adult, with anime clubs becoming active on many college and university campuses, and the entries on anime are particularly informative for the novice.Beck includes a chronological list of all 308 features, from 1926's The Adventures of Prince Achmed, which is based upon stories from the Arabian Nights, to Sky Blue, a popular South Korean science fiction story. There are three appendixes: "Limited Release Animated Features," "Top 60 Animated Features Never Theatrically Released in the United States," and "Top 20 Live-Action Films Featuring Great Animation."A good choice for collections of popular culture, film studies, and graphic arts, this will also be a popular title for fans of animated film and parents who want quality entertainment for the kids. Lisa Johnston Copyright © American Library Association. All rights reserved
Review
"Deserves a spot on any movie aficionado's book shelf."  —Animation Magazine
"A bible to more than 300 animated features."  —Newsday
"Provides easy access to a wealth of animated films."  —Treasure Valley Family  
"A boon to fans of cartoons."  —Gazette
"A one-stop shop for all the overview info on these films you would want."  —Needcoffee.com
"A handy resource."  —Calgary's Child
About the Author
Jerry Beck is an animation historian and cartoon producer. His over fifteen books on the subject include The Animated Movie Guide, Looney Tunes: The Ultimate Visual Guide and The 50 Greatest Cartoons. He is also currently writes two popular animation blogs, Cartoon Research and Animation Scoop.Beck is a former studio exec with Nickelodeon and Disney, and is currently a consulting producer to Warner Bros., Universal and Disney for their classic animation dvd compilations. Beck has programmed retrospectives for the Annecy and Ottawa Animation Festivals, Turner Classic Movies, The Museum of Modern Art and the Academy of Motion Picture Arts & Sciences. He has taught animation history at NYU, SVA, the AFI and UCLA. He is the host/producer of the annual "Worst Cartoons Ever" screening at the Comic-Con International: San Diego.
Beck started his career in film distribution, working at MGM/UA, Orion Classics, Cannon Films and Expanded Entertainment (Tournee of Animation), before starting his own company, Streamline Pictures in 1989, the first U.S. distributor to import anime features such as Otomo's Akira and Miyazaki's Laputa: Castle In The Sky. Beck was instrumental in launching Animation Magazine, and has written for The Hollywood Reporter and Variety. Beck was also the West Coast Bureau Chief for Kidscreen magazine in 2000. He co-created and co-wrote the animation blog CARTOON BREW from March 2004 through February 2013.
He has also created, written and produced animated films for various clients. His latest animation project, Hornswiggle, recently aired on the Nicktoons Network.
Download:
http://dizzcloud.com/dl/164nfwr/