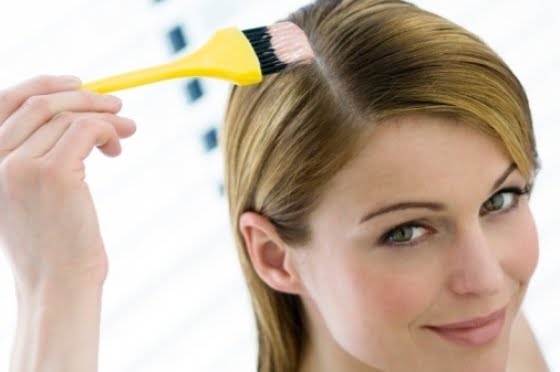 Tips on Coloring different hair types
For fine hair:
• When coloring, a shorter development time is needed, i.e. 30 – 35 min.
• A weaker strength of straightening cream is suggested
• Use styling products which provide volume such as a mousse or spray/ strong hold.
• Apply a conditioner treatment only on the ends.
For normal hair:
• When coloring, an average development time is needed, i.e. 35-40 min.
• A normal strength straightening cream is suggested.
• Use styling products which help maintain the natural beauty of the hair type such as gel, spray, wax or mousse.
• Apply a conditioner to lengths and ends only when nourishment is required.
For thick hair:
• When coloring, a longer development time is needed, i.e. 40-50 min.
• Strong or normal straightening cream is suggested.
• Use styling products which give intense shine and hold, such as wax. Or for more hold, use hair sprays or ultra strong gels.
• Use an intense conditioner or moisturizing treatment for more shine, flexibility and protection.
First time coloring:
1. Color selection: It is advisable to choose shades close to your natural hair color. This is the easiest way of coloring and the color results are very close to the hair tufts in the Wella color guide in all outlets.
2. Application: 
Step 1)
Start applying the color first at the length ends.
Step 2)
Distribute it on the roots. Allow the color to develop for 30 minutes. For thick and coarse hair leave color for an extra 5-10 minutes. Follow the specified development time so that you get longer lasting and desired color results. To ensure you have the right development time, test one strand of hair every few minutes by washing out the colorant and monitoring the results.
Post coloring:
1. To increase color retention and to remove any chemical residues (Alkaline and Peroxide) left on the hair after shampooing, it is essential that you use a conditioner as a final neutralizing treatment. Conditioners restore the hair to its natural condition after coloring, keeping the hair healthy and beautiful at all times.
2. After rinsing out the color from the hair shampooing, massage conditioner into the hair and leave it for approximately 2- 3 minutes. Rinse hair thoroughly and style as usual. We recommend the use of conditioners after every shampoo to maintain the color vibrancy and health of your hair.
Tips on Coloring Grey hair: Grey hair is one of those hair concerns that most people deal with at some point in their lives. The key question is whether to hide it with color or let it out in its full glory. Historically men have been considered 'distinguished' with grey hair but women have been marked as 'older' if they let their grey hair show.
Attitudes about grey hair, styles, appropriate lengths and color are changing dramatically every year.
Consumers no longer let hair and fashion industry experts dictate the 'right color' or the 'best style' and make their own personal choices based on what works best for their lifestyles. The big question that remains is should you color your grey or not?
Whether or not you decide to cover your grey hair, you probably want to make your hair color last as long as possible. There are several things you can do to maximize your newly colored locks so that the color remains deep and vibrant as long as possible.
What is the best way to cover grey hair? When hair is predominately grey it is recommended to start the application where hair is the greyest. Use one shade darker than the target color. In the absence of any color in the hair, the shade will appear lighter.
My hair is going grey, what can I do about it?  Firstly, hair does not go grey; it goes white when it loses its natural pigment. The eye sees the hair as grey because it blends the white hair with the natural color hair. Whether you want to conceal a little white hair or whether you want to cover a lot of grey hair there are many reliable products such as Koleston, Koleston 2000 and Miss Clairol that give you 100% grey coverage.
Why are some shades not recommended for use on grey/white hair? When we advise that a particular shade is unsuitable for grey/white hair, this is because it consists of tones that may become too concentrated on such hair, thereby giving an unnatural effect. For grey coverage it is recommended to go with a color closest to your natural hair color.
More tips on hair coloring:
• Select the hair Coloring shade that is most compatible with your life style.  If you don't have time to redo your roots every 3-4 weeks, you may want to select a hair color shade that is only 1-2 shades lighter than your natural color. The closer you go to your natural hair color, the less your roots will show as they grow out. When your roots are less obvious, your hair color will last longer before you have to touch up your roots. Always select the shade color that is easiest for you to maintain, but it is also okay to be adventurous and go for a completely new look.
• Do not wash your hair 24 hours before Coloring it.  The only reason why it is better not to wash the hair shortly before Coloring it is to protect the scalp. Our skin has a natural protection layer, every time we wash our hair or take a shower we remove this layer and it takes approx. 5-6 hours until our body is reproducing this protection layer.