Welcome to weekend! I am back with weekly roundup of design resources and inspiration from around the design community. In the graphic design inspiration list are featured some very best graphic design resources, inspiration and articles from some of the popular design blogs. I hope the resources featured here will be very useful to you.
Today, here I'm presenting a showcase of 40 excellent examples of brochure design to spark your creativity. Brochures are an extremely powerful offline promotional tool that can furnish an enormous boost to a marketing campaign if it is applied appropriately. Since it represents the brand image of an organization, you want to make it appear as striking as possible.
A brochure design must have a clean and uncluttered structure and must not consist of a broad array of graphic elements just for the sake of giving it a different look. The main purpose of a brochure is to set up a visual amalgamation for prospective clients through the use of images, text and symbols.
Let me know what you think of this idea. Have a great weekend!
Weekly design resources and inspiration 4
, text and symbols.
Unique and Beautiful Examples of Brochure Design
Yahoo Search Marketing Brochure
MCA A5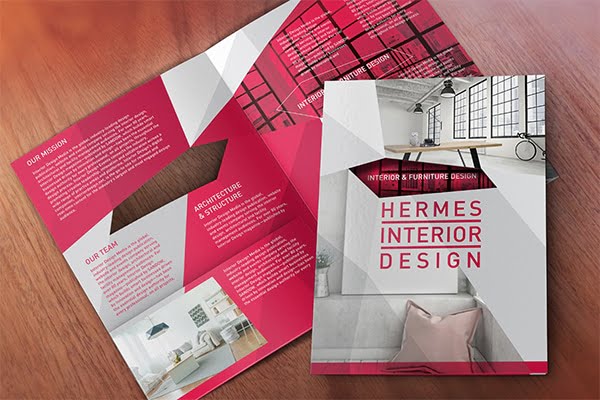 Nick Cave
REBLOG
Triangular Folding Brochure
Audi
Volkswagen
Vertex. Climbing Store
Ozlab
Unicer Corporate
Bloomberg Art
Iride
2008 Calendar Brochure
Segnalibri
Birth Announcement Leon
Accordian
4 Bridges Art Festival Patron Brochure
Die-cut Booklet
The White House Project
Rebrand
Key Slovenia Contemporary Slovenian Writers
Falconry UAE
Brochure Design
Centrocar Brochure Design
AstraZeneca Recruitment
Brochure Designs
Brochure Design
Leporello Street Art design 1
Lifestyles Brochure
Brochure Design
Keenpac
Perfil Institucional
ZIMAT Brochure
Groundflights
Brochure
CHP Brochure
3rock Corporate Brochure
Simplicity Works
CirclePharma Brochure
Conclusion
So, hopefully you have been inspired by this huge collection of 40 most amazing and excellent examples of brochure design. Please share your comments and suggestions with us and the rest of the community. You can even designed your own brochure from brochure printing services.